Categories: Experiential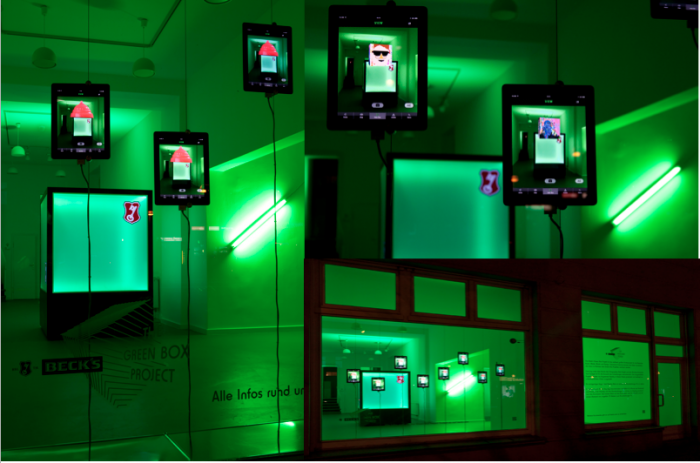 Beck's Green Box Project
In December 2011 I production managed an experiential tour for the launch of Beck's Green Box Project in Germany.
A Green Box was installed in a gallery space in Berlin with an iPad window display to show Augmented Reality artworks activated by the box. The gallery window was operated as a giant speaker using magnetostriction technology and ambient creative lighting was installed throughout the space.
Further Green Boxes were installed at Soho House in Berlin for the project launch party and at the Beck's brewery in Bremen.