Categories: Digital, Experiential, Festivals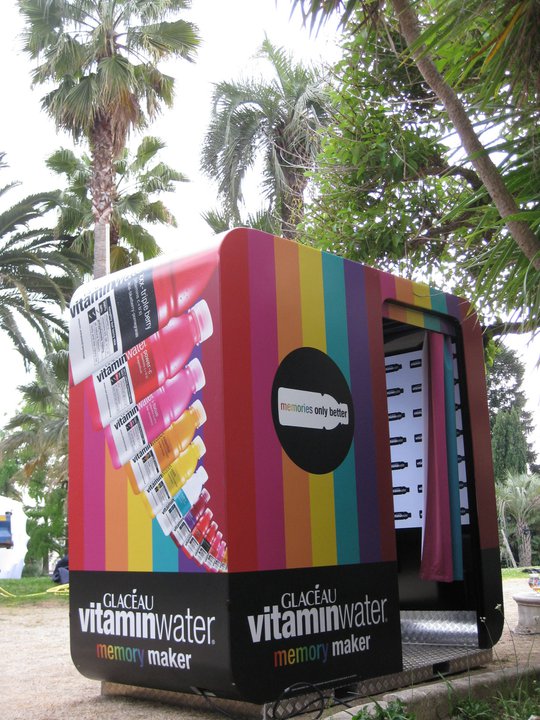 vitaminwater Photo Booth
In 2011 I designed and project managed the technical elements of a Facebook photo-booth for Vitaminwater.
The system captured photos of users at parties and festivals across Europe, provided them with a printout and allowed them to post the images on their Facebook wall if they 'liked' the Vitaminwater Facebook page.
This system was further developed and deployed for other clients including Coca-Cola, Swarovski and McDonald's until the functionality became standard in off-the-shelf photo-booth software.